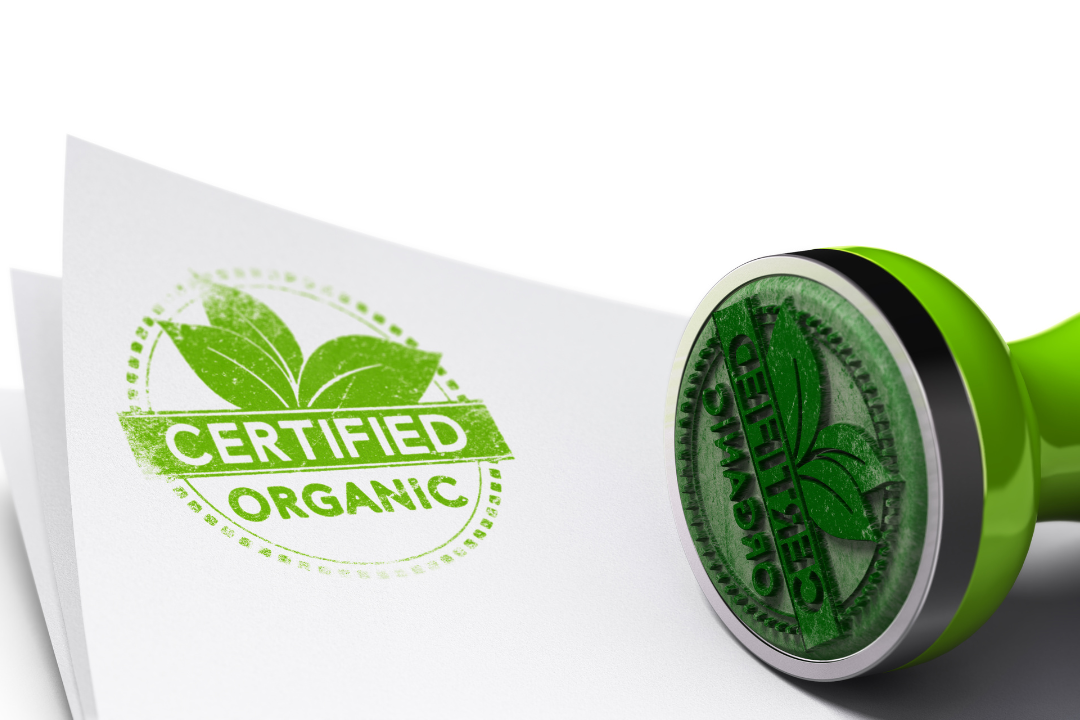 I get so disappointed with the food industry, both the big players and the small.
I believe for the most part the disruption of true health from the industry may come from the naivety of the manufacturers.  Some manufacturers are small-scale businesses and use advisors to know what ingredients they should add to their product.  These ingredients can include acidity regulators, flavours, sweeteners or emulsifiers – all harmful additives to enhance the shelf life and taste of the product.  A close friend of my own made a product for her own lifestyle program, when I was able to get my hands on the product, I read the ingredients and was horrified by what I saw.  They should know better, they have been following me for decades, but I must assume that they had advisors working on their product, much like many other trusting businesses.
Recently my husband purchased medicinal mushrooms, I had just watched Fantastic Fungi and listened to Joe Rogan's interview with the incredible mycologist Paul Stamets (#1035) – I listened to it twice because of the amazing information on fungi for both soil health and human health – but  I was particularly interested in the Lions Mane, so I grabbed a bottle and decided I'd start putting it in my coffee.  As I was about to drop it in my long black I thought I'd better read the ingredients just to make sure; the third ingredient was a mushroom flavour, the last ingredient was another flavour.  The fourth ingredient was the lion's mane.  I placed the bottle down and shook my head in disbelief.  The company my husband had purchased from, I believed to be a pioneer and ethical company.  But as I have said, they may have been naïve to what the flavours were.
After watching Fantastic Fungi, I knew that mushrooms and fungi have a master job in saving soil health and human health, and in my opinion, if mushrooms are your business then perhaps you want to see a shift in consciousness about the health of humans and the planet.  But maybe my expectations are too high?
I emailed the company about the flavours and the reply:
"This is a requirement from the current FSANZ standard regulations. We do not use artificial flavouring agents in our liquid extracts. Our liquid extracts are made from organic ingredients and wild-harvested Kakadu Plum". 
The Kakadu plum was the flavour not an extract, there won't be anything medicinal about the wild harvested Kakadu plum.  The tinctures were not certified organic and quite frankly I cannot see FSANZ making a flavour being part of the safety of a food product.
I wrote the company back saying I was very disappointed in their product, that I would not be able to recommend them and I was looking for another pure mushroom provider.  Having said that this company still holds on to its original business idea of selling mushroom growing kits.
My next disappointment was when my managing director for Changing Habits and The Packing Company went to a food ingredient expo in the US, Expo East.  He came back with a brochure on a new method of dehydrating functional foods like lucuma, camu camu, elderberry, dried fruit pieces and anything that can be dehydrated and put into packaging or made into a powder to add to preparation.
They called it superior to conventional food dehydration and freeze drying; spouting better colour, better texture and an improvement in nutritional status.  The company would not tell him how it was done as it was proprietary.  But the product was certified organic by the US and Europe so I figured it can't be bad.  I figured wrong.
The process is called REV ™ radiant energy vacuum dehydration.
It did not take me long with my search on patents to find the other name for it; Microwave vacuum dehydration.  In other words, the food is placed on plastic trays inserted into a large microwave chamber with a magnetron, it is vacuum sealed so that the frictional heat is not excessive, reducing the chance of nutrient degradation.
On the surface we have a product with better colour, better texture and with some nutrients with a higher nutrient load while others it was less. But how do we know that the nutrients can be used by the body, there is no science that I could find on it.  What I did find was some research that was done by Swiss scientist Hans Ulrich Hertel. He published his results in 1991 but a gag order was put on him until 1998.
These were his findings.  Microwave cooking changed nutrients so that changes took place in the consumer's blood.
It shoulod come at no surprise that these changes were not healthy. There was a decrease in all haemoglobin values and cholesterol values, especially the HDL and LDL values and ratio. Lymphocytes (white blood cells) showed a more distinct short-term decrease. All indicators of degeneration in the body of both health and immunity.
Further, he found a highly significant association between the amount of microwave energy in the test foods, and the luminous power of luminescent bacteria exposed to serum, from people who ate that food. Hertel concluded that such technically derived energies may be passed along to the consumer.
The report also stated that the consumption of food cooked in microwave ovens had cancer-type effects on the blood.
While the food looks to be okay, it is what the short-wave radiation does when the food is consumed.  Remembering microwave is a frictional heat that starts on the inside.  For more information on microwaves read my book Lab To Table.
Needless to say we decided that ingredients using this type of food drying would never be purchased for Changing Habits nor for any company that we source ingredients for.  But here in lies the problem.  The unsuspecting food manufacturer that believes in the marketing speak of this company or other companies that use microwave vacuum dehydration, and sees a proprietary process yielding better vitamin, will be fooled by this cheaper and so-called better product.  But in reality, may not be selling a healthy food and rather a food that causes blood changes for the consumer.
My hope is that if this technology is used to dry foods and make supplement powders that it will have to be marked on the packaging.  We can only hope that Food Standards Australia and New Zealand do their job and protect us from unsafe foods or make sure that these dried foods and powders are clearly marked.  As I know more I will let you know.
I have asked the Australian regulators of organic foods whether they would certify an microwaved organic powder or fruit, I'm still at this time waiting on their reply*
At Changing Habits and The Packing Company we will not source or sell anything that is of a dubious nature.  We pledge to research every food ingredient that we use so that you the consumer know that we've done the best we can to deliver the best of ingredients to make sure we not only help the health of humans but also the health of planet earth.
This past year has been hard for Changing Habits and our supplies of green powders.  Our supplier changed hands and we have been disappointed in the supply chain of the ingredients so for the past 7 months we have been sourcing new suppliers that reach our standards.  I apologise for those people who have missed our Supreme Green Blend, Health Essentials and Peak Performance, I was one of them, but we cannot compromise, and we won't.
All three are now back in stock!  Link here to purchase.
Changing Habits.
**Since writing this article I have heard from ATO regulators that microwaved foods will not be classed as certified organic in Australia – great news!**
References
https://www.enwave.net/how-it-works
https://www.slideshare.net/SagarikaNukasani/microwave-vacuum-dehydration-100271189
Patent https://patents.google.com/patent/US9958203B2/en
http://naturestreasures.com.au/Microwave-ovens.html
https://www.youtube.com/watch?v=wsI_1K_7_ME
The History of this new technology
EnWave's technology dates back to 1996 with the development of the first prototype REV™ machine at the University of British Columbia for dehydrating food and nutraceuticals. Since that time, the company has developed, produced and sold at commercial scale.
1996 | Innovation emerges at the University of British Columbia and several patents are filed.
1999 | EnWave Corporation is listed on the TSX Venture Exchange and capital infusion accelerates technological advances.
2009 | First machine sold to a Canadian blueberry processor.
2012 | Patent acquisition from the University of British Columbia.
2013 | NutraDried established to commercialize Moon Cheese snack product.
2015 | Commercial inflection point; REV™ technology gains momentum.
2018 | Full acquisition of NutraDried.  (makes moon cheese)
2019 | EnWave Corporation listed as the 5th fastest-growing company in BC by BIV

Cyndi

Source link